MASON AUTO BODY REPAIR Experienced Automotive Professionals
With over 40 years of experience in the automotive industry, Mason Auto Body can handle all your repair needs. We pride ourselves on our dedication to customer satisfaction, superior collision repair services, and competitive prices. contact us today at (517) 676-9011 for a FREE estimate or to schedule an appointment!
Accidents happen, and our customers tell us they wouldn't want to go anywhere else for quality collision repair services. After all, our customer service is second to none!
Serving Mason, Michigan and Lansing, Michigan
Mason Auto Body Repair Services:
Custom Vehicle Painting
Airbag Diagnostics and Repair
Glass Replacement
Paintless Dent Removal
And much more!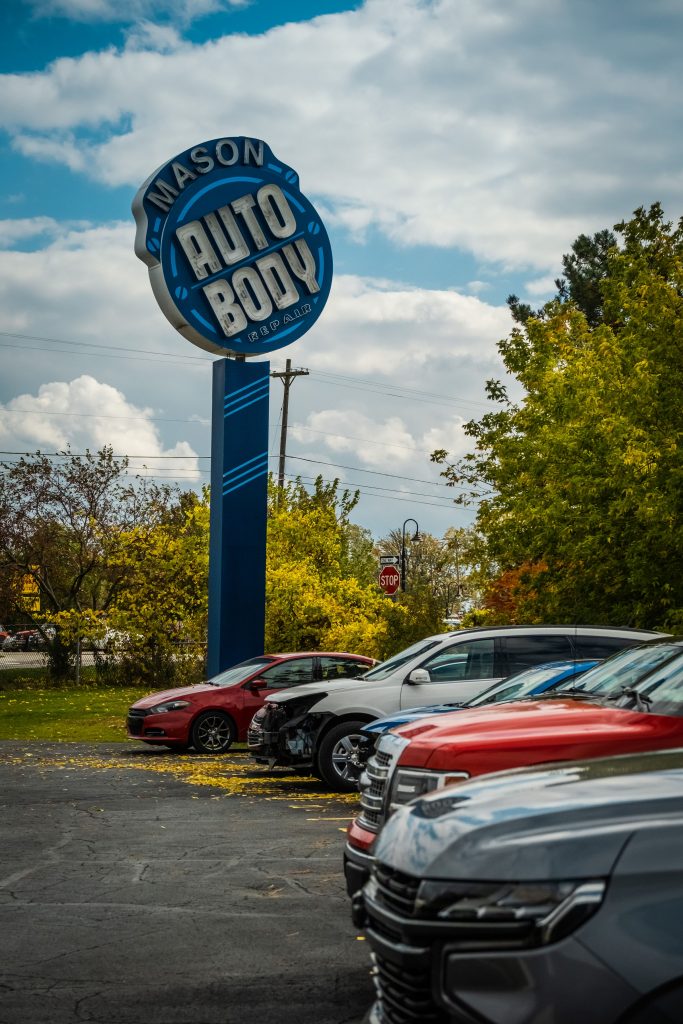 Whether you recently got into an accident or your vehicle was damaged somehow, Mason Auto Body is here to help. We understand that needing auto repair services can be frustrating and nerve wracking; you might find yourself concerned with how long the repairs will take, how much the repairs will cost, and how reliable your vehicle will be from now on. We can eliminate all your concerns because there are three things we can guarantee:
1. We'll get the job done quickly, without sacrificing quality.
2. We offer competitive prices that are hard to beat.
3. Our experience and expertise makes us a leader in the automotive repair industry; you can count on us for reliable services!
Trust Mason Auto Body for reliable and high-quality repair services. We always keep our customers' best interests in mind.
Contact Mason Auto Body today at (517) 676-9011 for a FREE estimate or to schedule an appointment. We'll get you back on the road in no time!
Mason Auto Body is dedicated to providing you with quality workmanship. Whether you've been in an accident or need your vehicle repaired for any reason, we can take care of you!

We are experienced and trained to paint all makes and models of vehicles no matter what the project. We are known for working quickly, without sacrificing quality.

No matter how minor or major the damage to your glass, you can count on us to take care of your vehicle! We'll repair your auto glass with precision and care that is hard to beat.
Thanks so much for doing such a wonderful job on my Malibu. It looks like a brand new car again. Your team was very friendly, caring and passionate about doing a great job! If all businesses could run like your place, the world would be a much better place.




Primary Communities Served