AUTO BODY REPAIR SERVICES
Experienced Automotive Professionals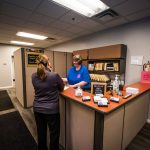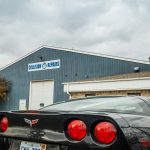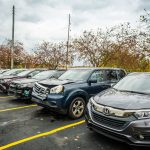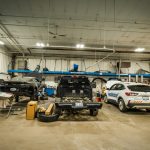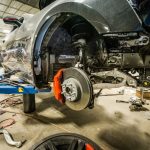 Our customers often ask …
Can my insurance company tell me where I must have my vehicle repaired?
According to Michigan Law (PA 300 of 1974), you, as owner of the vehicle, are entitled to choose where your vehicle will be repaired. Your insurance company may provide you with a list of possible repair facilities, but cannot insist that the work be done at a particular shop.
Any facility you consider should adhere to the strict requirements that Mason Auto Body maintains: Licensed with the Michigan Department of State, provide a written estimate, auto body technicians as well as service writers certified in Unitized Body Structural Repair by the Michigan Department of State (look for posted licenses), Automotive Service Excellence (ASE) trained, I-CAR (Inter-Industry Conference of Auto Collision Repair) Certifications, provide a written warranty, and maintain a garage keepers liability policy to cover your vehicle while it is in the shop's care, custody and control.
Ensure any facility you consider is National Emission Standards for Hazardous Air Pollutants (NESHAP) Subpart 6H compliant, which means they comply with EPA air emissions standards regarding automotive paint facilities.
Do I need to get more than one estimate for my insurance company?
Only if you aren't sure who you want to repair your vehicle and you wish to interview potential repair facilities.
If you know who you want to repair your vehicle, one estimate is all that should be necessary for your insurance company. Simply advise your insurance company or agent of your decision when you present the estimate.
If you do get more than one estimate, it is highly unlikely that the estimates will be exactly the same. A lower estimate may not mean a repair will cost you or your insurance company less money in the long run. Also, you should be wary of repair facilities that offer to waive your insurance deductible. Your deductible is an agreement between you and your insurance company. A repair facility that agrees to waive a deductible is interfering with the contract between the two parties. In addition, necessary repairs could be omitted or shortcuts taken to offset this deductible waiver.
It is always possible that obscured damage is visible to one service writer and not another, therefore certain items may be omitted from an estimate. Estimates can vary greatly based on the EXPERIENCE, EDUCATION and ABILITY of the service writer. Remember, an estimate is just that – an approximation of cost to repair the vehicle to pre-accident condition.
What if the final cost of repairs is different than the amount of the estimate?
It is not uncommon for a final repair invoice to be different than the estimated amount. Many factors can affect the final cost – part price changes from the parts supplier, hidden or additional damage, unavailability of specified part type (used vs. new, etc.), or an alternative repair method may be necessary. The estimate may be greater or less than the final repair invoice.
When the final repair cost is more than estimated, it is necessary for us to secure your authorization, although you may specify the insurance company approve changes on your behalf. We will contact the insurance company immediately to make them aware of any changes as it is also necessary for them to authorize payment. In any case, when the estimate differs by more than $20.00, we must advise you, as owner of the vehicle, of this change.
Thanks so much for doing such a wonderful job on my Malibu. It looks like a brand new car again. Your team was very friendly, caring and passionate about doing a great job! If all businesses could run like your place, the world would be a much better place.
Primary Communities Served